Dr. Mitchell Cassel
is one of the leading & best color contacts prosthetic contact lens specialists in the eye care profession. He has lectured extensively on prosthetic lenses and consulted for leading contact lens companies including Johnson & Johnson's Vistakon, Wesley Jessen, Ciba and Coopervision. Cassel is also a top provider of special effect contact lenses for the motion picture, television and video industries. He has worked on over 1,000 productions. The doctor received his degrees from Lehigh University and the Pennsylvania College of Optometry. He has received additional education in Optometry and Contact Lens Technology, including therapeutic and diagnostic credentialing.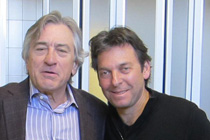 Sandy Fenner
has been working at Custom Color Contacts for over 15 years. She is one of the most knowledgeable and caring Contact Lens Opticians, specializing in the best color contacts for prosthetic patients, cosmetic patients and actors needing special eye effects. Careful color matching for prosthetic patients is one of the most critical factors in a lens fitting, and Sandy's experience with our large color lens inventory and digital photography ensures a perfect fit.
Testimonials – What Our Patients Are Saying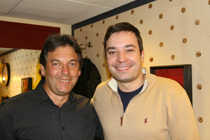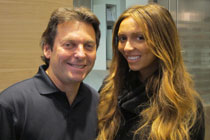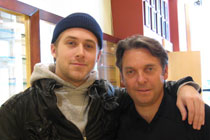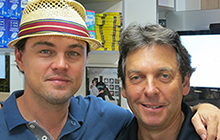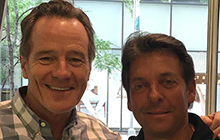 Dear Dr. Cassel,
I just wanted to let you know in writing how much I appreciate the service provided by yourself and Sandy. When I made an appointment almost two years ago to inquire about a prosthetic lens for my damaged eye, I didn't know what to expect. What I found was a place that understood not only the importance of visual appearance, but the value of being able to look someone in the eye with confidence.
Over the course of many fittings and color adjustments, I came to realize that you guys were not going to settle for less than perfection. Each lens was better than the last. have never met a healthcare professional as dedicated to his craft and to patient satisfaction.
To make a long story short…Thanks!
– Patrick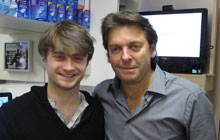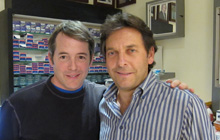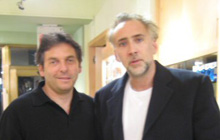 Dear Dr. Cassel,
I cannot thank you and Sandy enough for fitting me with my new lens. The last few weeks have been great. It does wonders for my self-confidence and comfort when socializing. Usually I hate pictures of myself because the asymmetry of two different colored eyes is very apparent in high resolution photos; however, with my eyes matched, now all the pictures from New Years turned out beautiful and I don't feel embarrassed by them. Again, my thanks for your help…I hope you understand what a wonderful gift it is you gave me.
– Brad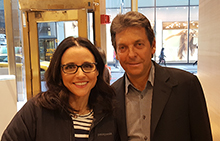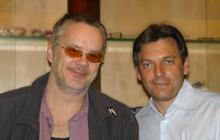 Dear Dr. Cassel,
For a while I had been looking for colored lenses that resembled a natural light iris. While searching online, I came across www.customcontacts.com. I saw pictures and testimonials of patients on their site and from seeing pictures of how the lenses looked I knew I needed to make a consultation. During the consultation, I met Sandy who was the contact lens specialist. She helped me pick out a color that complimented my look and complexion. She is extremely knowledgable on the lenses and showed me how to care for them. Dr. Cassel was extremely kind to me and explained the lenses to me during my fitting. I've been a customer for 5 years now. I'm always getting compliments from people about how beautiful and vibrant my eyes are. Thank you to Dr. Mitchell Cassel and Sandy…
– Manny
Dear Dr. Cassel,
When I was a teenager, my mother researched where to find custom colored contacts, to cover scarring on my eye, and came across Studio Optix. The exceptional high quality and artistry of their lenses look just like a real iris and pupil. It gave me the confidence to hold my head up high again. I have been getting my lenses from Studio Optix for almost twenty years, and every one has looked amazing! I truly owe my quality of life to Dr. Mitch, Sandy and the artists who create the custom contacts, and will never be able to thank them enough for giving me the gift of looking normal.
– Melanie